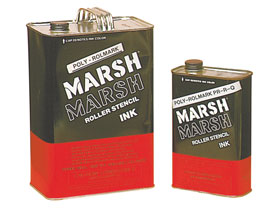 Specially formulated for marking polyethylene & plastic such as shrink film & plastic wrap.
It marks on any porous or non-porous surfaces.
It can be used with RFR-200 fountain roller, RM20 roller & RM50 pad, FB-26 fountain brushes. Use Rollmark Solvent Cleaner for cleanup.
Available colors: Blue, Green, Orange, Red, White & Yellow.